Ornamental shrubs
An ornamental shrub is a plant that can be compact (heather), open growth (camellia), evergreen (azalea) or deciduous (burning bush). They are seasonal flowering plants with an array of colours, textures, and heights. These plants can provide shade for another plant in the garden or act as a feature plant on their own.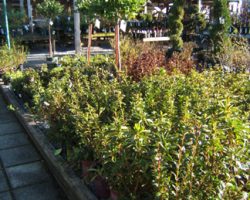 Ornamental trees
Ornamental trees are great for providing shade in a garden and, at the same time, create a great focal point. Most ornamental trees are deciduous but provide outstanding foliage or flowers during the growing season. Flowering cherries, Japanese maples, dogwoods, golden chain trees, ginkgo, and magnolia are great examples of ornamental trees.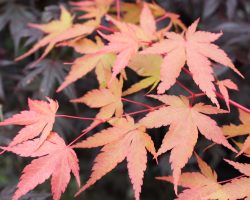 Evergreen conifers
With many conifers to choose from, you can create a beautiful hedge, simple border or highlight a single accent tree. Conifers are a great way to add structure to the garden and give your other plants a great background.
We are currently on a mission for the perfect plant- Evergreen, 3-4′ tall, and flowers all year round. Think we will have any luck?